Selling Real Estate in Today's Market
If now is the right time for you to sell, congratulations! Home values in most southern California areas have recovered from the real estate downturn. In some areas the values have now surpassed previous highs. Are we at another peak? It's hard to say, but low interest rates are still enabling buyers to afford homes in today's market. The chart below is limited to Orange County, California. (To see charts for other areas, see the Market Charts page.)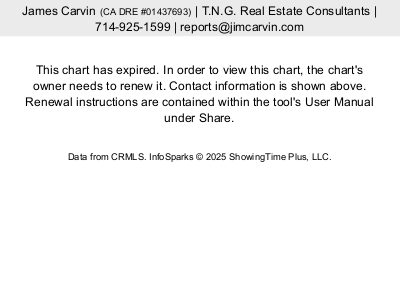 Interest rates are still very low, however, according to the interest rate cycle we can look forward to 2-3 decades of rising interest rates. Rates are already inching up, and no one knows exactly when mortgage rates will rise substantially. An increase of only 1% in mortgage interest rates will significantly impact a buyer's qualification level. This will put downward pressure on home values and prevent many renters from buying a house they like. Because values are high and rates are still low now is a good time to sell.
Let Jim Carvin show you how to get the most from your investment. Beginning with professional grade photography, virtual tours copy writing and superb advertising collateral, Jim will make sure your house is presented in its most attractive light.
Worldwide exposure, targeted direct mailing and industry networking are just a few of the ways Jim gets the results you need.
Call Jim Carvin now to see exactly how he can market and sell your property for maximum return.
(714) 925-1599